Get active again with Laser Therapy
For rapid relief of pain, swelling and inflammation, our laser therapy has been proven to help a range of conditions from Arthritis, sprains, sciatica and more.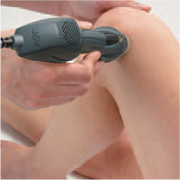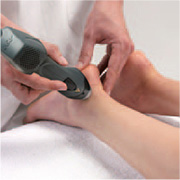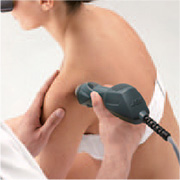 What is laser therapy and how does it work?
Cells in our body can become damaged when injury, disease or trauma occurs. The specific application of light through lasers onto the affected cells, restores the damaged cell's metabolism which in turn helps to reduce inflammation and pain in that area.
What is laser therapy and how does it work?
Laser therapies are a great option for many patients that are looking for pain relief without the need for surgery or pain medications. It is important to keep in mind that the effectiveness of the treatment will depend on several factors including the type of pain you are experiencing, where the pain or injury is and how long you have had the injury.
Our team will be more than happy to discuss this treatment with you to ensure it is the best option for you.
What is laser therapy and how does it work?
Muscle spasm and pain
Arthritis
Sprains and Strains
Back Pain
Joint Pain
Wound Ulcers
Plantar Fasciitis
Sciatica
Bursitis
Tendonitis
Haematoma and oedema
Sports Injuries
We understand how debilitating and limiting these conditions can be, which is why we are proud to offer our laser therapy treatment to help you get active again and back doing what you love!
Want to learn more about this treatment? Then, please get in touch.
You can email us on: info@redroofclinic.co.uk or Call 01522 722595